BEAUTY THERAPIST MARBELLA
Judith Robinson. I.T.E.C. Hons. C.I.D.E.S.C.O. Sports Therapist. Aestheticienne. Aromatherapist. Reflexologist.
FACIALS (SEE SPECIAL PAGE FOR CACI NON SUGICAL FACELIFT)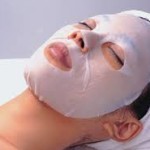 **********NEW 2014*************
COLLAGEN & ELASTIN REPAIRING MASK
This may be added to any of my facial treatments for a special offer price of just €5 Or take one home for special offer price €10.
Collagen and Elastin Repairing mask is the ideal compliment for Antiaging Treatments because its deep penetrating active ingredients stimulate the cellular metabolism and helps to reduce visibly the facial wrinkles. For home use apply to clean skin and let it sit for 10 minutes. Suitable for all types of skin, even sensitive, thanks to extracts of Camomile & Marigold.
With GUINOT a treatment has an assured quality, both because of our unique expertise, and the professionalism of our beauty therapists. Only therapists that have undergone extensive training at our training centers are permitted to carry out our treatments, so reassuring you the standards of excellence GUINOT clients have come to expect.
HYDRADERMIE
The Star Facial Treatment Hydradermie is an exclusive GUINOT treatment. In one relaxing hour, your skin looks¨ brand new¨. With a monthly maintenance treatment your skin will become clearer, healthier and radiantly beautiful all year round. The treatment is offered in five versions, tailored to the needs of your skin and your beauty aims. Mild electrotherapy and gentle massaging movements of the rollers help the plant-based active ingredients penetrate deeply into the skin, deep cleansing it and revealing its inner beauty. Next the high frequency action is used to oxygenate and energize the cells, as well as create an antibacterial effect. The lifting massage, a customized mask boost the skin to leave the complexion balanced, healthy and glowing. The HYDRADERMIE treatment is provided exclusively by experienced and specially trained beauty therapists.
LIFTOSOME
The Firming Radiance-Boosting Treatment. The instant lifting and firming mask with Vitamin C concentrate. LIFTOSOME was developed specifically to treat the problems associated with mature skin. While the thermal mask is left on, it shapes the facial features and ¨diffuses¨ energizing concentrates of Orange (Vitamin C) and Ginseng. These active ingredients combined with warming effect, fill the skin with new energy, restore its elasticity and regenerate new cells. Whilst the mask is on Judith will perform a relaxing foot or shoulder massage of your choice. At the end of the treatment when you do the mirror test, you will notice that your skin is visibly smoother and signs of fatigue have disappeared.You have regained the appearance and the confidence of your youth. The LIFTOSOME treatment is recommended as a course of two treatments, or in combination with the HYDRADERMIE.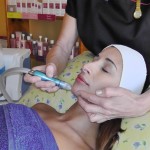 MICRODERMABRASION
 Strong peeling facial with disposable crystals. Microdermabrasion is approved by Plastic Surgeons, Dermatologists, and Beauty Therapists for resurfacing the skin for remarkable results for acne scarring, pigmentation, congested pores, and deep lines and wrinkles. The flow of crystals is regulated to perform a wide range of skin treatments. Even after the first treatment the skin feels smooth, fresh and visibly lifted. It is particularly effective in reducing moderate early ageing signs of lines and wrinkles. Regular stimulation to the microcirculation aids in the production of new collagen and elastin formation can reduce fine lines and wrinkles and help the skin retain a youthful appearance longer. Judith ONLY uses disposable crystal cartridges so NO crystals can be re-used. Be careful of therapists who DO NOT use disposable crystals!!
DIAMOND PEEL AND CROMA COLOUR THERAPY
The diamond peeling treatment is designed to give regenerating, smoothing and anti-ageing effects to the facial tissues. Diamond microdermabrasion effectively removes dead skin cells, which clog up the uppermost layers of the skin. Immediately after the diamond treatment, the skin cells are stimulated, and skin cell renewal increased. Diamonds are inert, and are insoluble, so there is no risk of allergic reaction. Chroma colour therapy utilises L.E.D. lights. L.E.D. therapy activates skin cells with pulses of low level, non-thermal light energy. L.E.D. converts light energy within the skin cells. L.E.D. cannot produce harmful U.V.A. or U.V.B. rays, or infrared radiation, therefore, it is a totally safe treatment. Red light stimulates the skin rejuvenation, Yellow light promotes collagen production, green is for it´s anti-inflammatory effect, and blue for it´s antibacterial and cooling properties.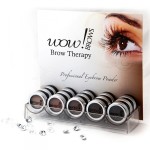 WOW BROWS
HIGH DEFINITION EYEBROWS It is a unique treatment for the ultimate well groomed high definition eyebrows. The eyebrow shaping proceedure transforms the way you look and more importantly, how you feel. Unlike other eyebrow treatments that use a " one shape fits all " technique, we assess your face shape and colouring before creating a bespoke brow, tailored exclusively for you.
A cancellation fee of 50% will be made if an appointment
is cancelled with less than 12 hours notice.