BEAUTY THERAPIST MARBELLA
Judith Robinson. I.T.E.C. Hons. C.I.D.E.S.C.O. Sports Therapist. Aestheticienne. Aromatherapist. Reflexologist.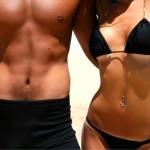 HOW IT WORKS
Introducing the first natural tanner that dissimulates cellulite and highlights muscles.
Skinny Tan is a salon-quality, self-tanner that instantly bronzes the skin then develops into a deep gorgeous golden brown that lasts for up to 7 days!
Skinny Tan includes high quality naturally derived and eco-friendly agents (our tanning ingredient is derived from the seeds of the Brassica napus plant) that work with your skin to create a natural looking tan that is gentle on your skin.
And because Skinny Tan is made a natural tanning agent it doesn't have that awful fishy chemical smell that other tanners have.
Simply massage into the skin for a tan that looks natural, disguises blemishes, dissimulates cellulite and helps add visible definition so you not only look naturally tanned but also like you have a better body too!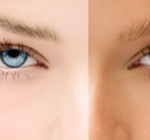 *ACTIVE INGREDIENTS*
Naturally bronze, tan, hydrate, and define your body and dissimulate cellulite!
Can your tanner do all that? Skinny Tan Can!
TAN
Natural Tanning ingredient derived from seeds.
Skinny Tan is free from the chemical DHA and instead includes a natural DHA that is derived from seeds. In independent consumer trials completed by Global research company 95% of users reported that Skinny Tan was gentle on the skin and 90 % of consumers also reported it was less drying than other tanners and gave an even streak free finish.
SMOOTH
In independent consumer trials 84% reported that Skinny Tan made their skin look smoother!
GUARANA
Guarana is a naturally occurring botanical containing caffeine. Caffeine has been a popular ingredient in many of the most popular smoothing creams from around the globe And can have a tightening effect on problem skin. Do a google search of caffeine and cellulite – we know you'll be impressed by what the experts say!
HYDRATE AND RADIATE
Sweet Almond Oil
Sweet almond oil is rich in vitamins A, D and E. It also contains linoleic and oleic acids. It is widely used in the skin care world because of its emollient qualities, which softens and soothes your skin. It is naturally less greasy and is perfectly absorbed by your skin for beautiful radiant results. Sweet Almond Oil also includes antioxidants.
Sunflower Oil
Surprising isn't it! But the well-known oil from the radiant sunny sunflower is now believed to be one of the very best for holding moisture in our skin on sunny days too.
EXFOLIATE (Pre-tan primer only)

Walnut Shell Powder
Amazing natural dermabrasion. Similar in effect to the crystals you find in professional dermabrasion treatments the walnut shell powder works to deeply exfoliate away all dead, dull and dying skin cells and bring fresh new radiant skin to the surface. Natural walnut shell powder has been found to reduce dryness and flakiness, improve skin clarity plus this invigorating massage can even help enhance the effect of Skinny Tan in smoothing problem areas!
FAQ
WHAT IS A NATURAL TANNING AGENT?
Most ordinary tanners work with a chemical DHA that has been found to dry the skin or become patchy.. Skinny Tan tanners all use a natural tanning agent derived from the seeds of the Brassica napus plant instead. The active ingredient works naturally with the amino acids in the skin to create the darkening reaction for a natural looking tan.
WILL SKINNY TAN MAKE ME LOOK ORANGE?
Absolutely no-way! Skinny Tan have spent a long time trialling and testing their natural tanners to ensure there is absolutely no orange. In fact we are so sure that Skinny Tan is the most natural looking colour on the market that we even offer our 'Best Tan' guarantee.
HOW DOES SKINNY TAN MAKE ME LOOK SLIMMER?
Skinny Tan includes Guarana a caffeine derivative that has been used in many popular cellulite smoothing creams. Tanned cellulite also always looks better than white cellulite so by tanning with Skinny Tan you get the double benefit with one application. As we say at Skinny Tan if you can't tone it – tan it!
HOW LONG WILL A SKINNY TAN LAST?
Skinny Tan 7-day tanner is a deep long lasting tan. The results will vary from person to person and like a real tan depends much on how your skin naturally exfoliates. The typical time is 5-7 days and the time can be lengthened by using the Skinny Tan Pre-tan Primer and the Skinny Tan After Glow Gloss. If you prefer to build your tan daily try Skinny Tan Gradual Tanner and if you like to be able to wash your tan right off then choose our 24 hour bronzer.
CAN I USE SKINNY TAN ON MY FACE?
Yes! Skinny Tan is a gentle formula made with a natural tanning agent and a naturally-derived skin smoothing that will give a gorgeous tan and natural improvement to your face as well as your body.

HOW LONG SHOULD I WAIT BEFORE SHOWERING?
For the deepest, natural long lasting tan we advise you leave your Skinny Tan overnight. If you do have to shower while waiting for your full colour to develop please wait at least 5 hours before washing.
CAN I PUT MAKEUP ON AFTER I TAN?
Yes. It is recommended to wait a few hours before applying. You can use any make-up although you may need to go a shade or two darker with your foundation. However Skinny Tan tanner and After Glow Gloss give such a gorgeous, even, natural tanning effect that hides blemishes that you shouldn't actually need to use a foundation make-up at all.
HOW CAN I HELP MY TAN LAST LONGER?
At Skinny Tan we have done a great deal of research on how to get a longer lasting effect. Our formula has been made to absorb well and last longer. However following a good skin care regimen before and after sunless tanning will help a sunless tan last longer. Our Pre-tan Primer works to exfoliate old skin cells so only new skin cells are tanned. This means the skins natural exfoliation will take longer. Also by keeping skin hydrated with our 24-hour After Glow Finishing Gloss will help your tan last longer.

DOES SKINNY TAN HAVE THAT HORRIBLE AFTER ODOUR?
Skinny Tan does not use a chemical DHA so any tanning smell is significantly reduced. Skinny Tan has also been scented with a delicious holiday coconut smell that many customers agree is the best smelling tanner on the market today.
HOW LONG AFTER TANNING SHOULD I WAIT TO USE A POOL/SPA/OCEAN?
We recommend avoiding these situations for the first 48 hours following Skinny Tan application. Chlorinated pools & spas can increase the rate in which the skin exfoliates causing the tan to wear and fade.
CAN I USE SKINNY TAN WHEN IM PREGNANT?
Skinny Tan is a non-toxic that has been manufactured from quality ingredients to the highest Australian standards and is not known to have any detrimental effects on an expectant mother. However as with anything at this special time it is always best to check with your health practitioner before tanning.
A cancellation fee of 50% will be made if an appointment is cancelled with less than 12 hours notice.